In case you didn't know, I have booked my flight to Colombia. I am officially going on my first extended time abroad in January.
This week I have been reflecting on what will happen when I go abroad. What will I learn? Who will I meet? Will I change significantly? How will I deal with these changes?
I am generally an over-thinker to begin with… But I really see this as the first step in a long-term plan to spend a significant amount of time living abroad. And one of the things I am aware of from reading the writings of other travelers is that traveling opens your eyes up to new worlds.
I relish this possibility, because I am always wondering how much of my personality and beliefs stem from the culture and environment I was raised in… Perhaps especially in ways I don't even realize. (Do you wonder this too? 🙂 )
I wonder if my habits and ways of relating are not merely the result of choices and decisions I've made over the years, but rather they are heavily (perhaps mostly?) the product of simply living in the culture I grew up in: America. Upper-middle class. "Christian."
I generally take pride in being an independent thinker… but what if I am more shaped by my environment than I care to admit?
Let's take one aspect of relating that I have acquired thus far: affection.
I grew up in a context where in general physical contact and affection were present, but they were not easy and free-flowing. I would hug family members and good friends, but in terms of greeting everyone else the hugs (if there were any) were very short and "polite", and perhaps even "distant." (I trust you know the difference between a full, joy-filled embrace and a short, "distant" or "polite" hug.)
Admittedly, hugging is normally a two-way street… So I was involved in giving these brief, shallow hugs as much as I was involved in receiving them. Even today I don't find myself giving or receiving big, full, affectionate hugs.
Now, perhaps everyone's experience of hugs in America varies, but this was just my experience– including professionally, by the way, when in teacher training they tell you to "never touch a child."
In other words, the message was that we simply cannot trust anyone who shows physical affection.
It doesn't matter if the kid you intend on showing affection to doesn't have two loving parents at home, or that they are going through a tough time in their lives, or that you are just happy to see them… In America, the parents might sue you if you so much as unexpectedly tap a student on the shoulder. So, be aware that when you hug someone you could be doing something wrong, even if you are just showing them kindness. Make sure you do not embrace any student in any way.
It's this kind of apprehension about affection that permeated my educational upbringing as well as my professional life in America. Somehow, we have become so skeptical of each other. We forget we are brothers and sisters in our humanity… Do I exaggerate?
I really wonder how this has affected me…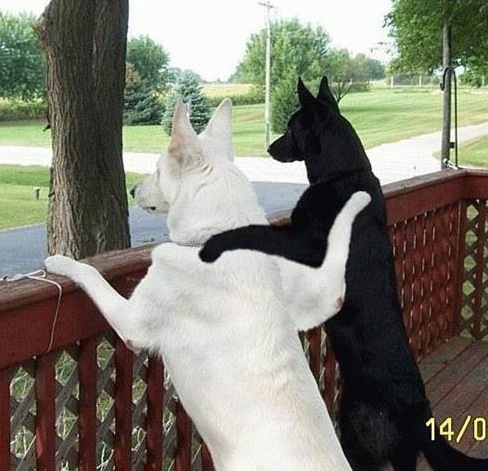 When I go to Colombia in a few months, I am hoping to be fully immersed in a culture of natural, expressive physical affection.
I would like to give and receive a lot of full, joyous hugs. I would like to have genuine, unpretentious introductions. I wouldn't mind Colombians putting their arm around me and calling me "gringo" with a smile on their face. In greeting women I don't know, I would like to kiss them on the cheek, and them to kiss me on the cheek.
I know, I know… I could do this in America… but generally it's not a part of the culture… it is not normally the way people greet.
Anyways, this is what I hear of Colombians… They are genuine, kind, and affectionate. And I am looking forward to seeing how this will affect me. Will this increase in affection help me to break down old walls? Will it help me relax more and be myself? Will it really change me significantly so that I am a more kind and loving person?
I wonder… Because what if it does?
If it does change me for the better, then I might not want to come back to the United States. If it does break down old walls, why would I come back to an environment which taught me to put them up? If it does make me more relaxed, why would I come back to a hyper-tense, less-affectionate American context? (I just wonder if travel will be so life changing that I might not recognize myself!)
If you have experienced a significant change for the better while travelling, I would be very happy if you shared it with me.
Do you find it more difficult to go back to your old "closed" life in your home country once you have been "opened" during your travels?