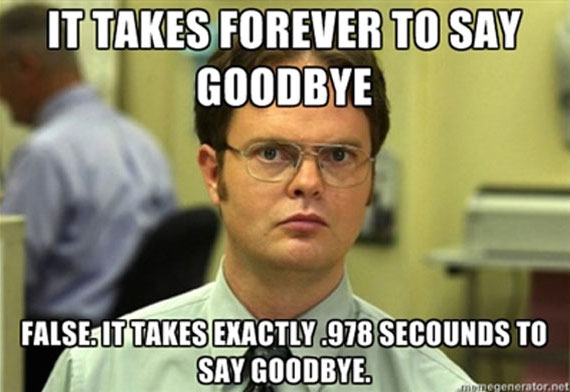 Dear Reader,
Thanks for stopping by. I know I have a few loyal readers who have stayed around for these past few years, even checking back to see if I've written something new (which I haven't done in over a year). Thank you for your support.
I am announcing today that Ryan Goes Abroad is officially retiring from the web.
This has been a long time coming. As far back as 2013, I knew the time had ended, but it's time to make it official.
Why am I doing this? There are a number of reasons
First, some background…
Ryan Goes Abroad was started as an idea I couldn't shake in the fall of 2010. I knew I was going abroad for the first time, and had been reading numerous blogs regarding travel, location independence, foreign women, and becoming an international man.
It started off as sort of a 'me too' travel blog, and looking back at some of the articles, I smile at how green they were. Despite this, most of them were well-written and often provided insights that other travel blogs would never tell you.
Many of my posts received tens of thousands of views, and a few of them were gems that not many have seen. My writing sort of stood on its own without much promotion.
As time went on, I started to receive emails and comments regarding travel advice, and while it was okay for awhile, I no longer wish to give or be asked for travel advice. Nor do I wish to be in the 'travel blog' space with my writing any more.
The name 'Ryan Goes Abroad' to me sounds too much like a travel blog.
Over time I discovered that as a writer, you can tell what kind of readership you have by the questions you are asked. It's like a leading indicator of what concerns your writing is evoking.
Over the years, I have gotten many questions by budget travelers wanting travelers advice. And I no longer want to be in this space. So I need to change my writing.
Some more background…
2010 was the year I decided to go abroad, and this was predicated by a number of things, including my expanding view of international opportunities, and also my sense of where the United States as a nation was going.
The nation has drifted so far from the intent of its founders that it is almost unrecognizable.
Even as short as 60 years ago, the nation was completely different: in demographics, in institutions, in shared worldviews, in national debt (or lack thereof), in the role of men and women, in so many other things. It's simply a fact that things have changed dramatically.
The president of the US in 2010, along with the Congress, had been passing laws that were so egregious, so expansionist, so freedom-destroying, that I could not simply sit idly by at a day job and hope things would get better.
I had to get moving and see other places, and find out if there were other opportunities and places that I would enjoy living. I wanted to encounter people that lived and thought differently, women that spoke and acted differently. I had to expand my horizons.
I am so glad I did this.
In these past 6 years, my horizons have expanded dramatically but also gotten clearer. There are so many things I've learned and experienced these years and I'm deeply thankful for them.
Travel gives you new eyes, they say, and I know this to be true… But guess what? Other things can give you new eyes, too.
The study of history gives you new eyes.
An accurate understanding of who rules over you gives you new eyes.
A knowledge of where the money goes gives you new eyes.
Dialogue with a wise person gives you new eyes.
And as time went by, I found myself wanting to write more about these topics, and less about 'Ryan going abroad', which doesn't quite fit me now.
In many ways, this blog is like a shirt I wore for awhile. It was good while it lasted, but now I realize I've grown out of it.
I am happy to report that Ryan Goes Abroad has received over 1 million page views in its lifetime, despite me not having updated it much.
Through it, I was able to connect with some really cool people. It has led to friendships, travel stories, and memories that will last a lifetime. It was a good move, and I am deeply thankful.
I go on, but this blog is being retired.
Thanks again for reading my little corner of the web. Adios a todos!
—
Note: I have no burning desire to bring my existing audience to my new projects.

But if any of you have enjoyed my writing and would like to know where you can read more going forward, drop me a note and I will update you privately: ryan (at) ryangoesabroad (dot) com.