Holy canoli! Did you just see the response from 50 Things I Wish I Knew When I Started Traveling?
There were literally hundreds of years of traveling behind all of those gems. No wonder, then, as to date it has been re-tweeted more than 150 times! Thank you so much everybody for sharing it!
The Voice Of Experience
You rarely can go wrong by listening to the voice of experience, particularly for people you respect. Dan, for example, who runs his own business from the Philippines, is one of a handful of people that I really think understands how to be a digital entrepreneur and the mindset it requires. His words of wisdom were about simplicity and keeping the loads that you are carrying down to a minimum– you don't really need more things.
You can also keep tabs on people who have been engaged in particular kinds of escapades. Mara, for example, has extensive experience traveling with young kids. She mentioned that it isn't as hard as you might think. So, instead of dealing with these situations cold turkey, you can have confidence that you can do it, and perhaps consult with her for the better ways to handle certain types of family travel.
The takeaway: listen to the voice of experience.
More Gems
For the sake of space, last week I didn't get to include some other nuggets that were sent to me. But here they are now:
How You Can Take Advantage Of This
Several contributors to the post last week (Gareth and Dalen & Peter) mentioned the value of the travel blog community. I wholeheartedly concur, as I have met several bloggers down here in Colombia who are doing really cool things, and have helped me acclimate to new surroundings. I have also found a number of folks through Twitter. So if you haven't jumped into social media to share your experiences, this might be the time for you.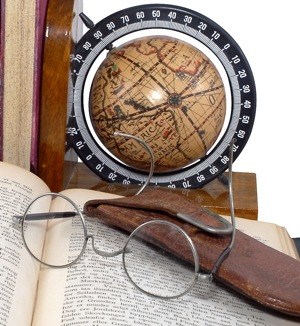 Also, realize how much you will learn as you travel. You don't need to know everything before you start, and many things you really can't know unless you just get out there. So, don't be overwhelmed by the need to know everything… It can actually slow you down or make you worried you won't remember everything.
If you haven't traveled extensively before, you may want to consider a medium length trip (~3 months) to get use to living as a traveler. I can almost guarantee you will pack too much stuff… but the amount you learn will be MASSIVE, and it will be an unforgettable experience.
Your Time Is Now
Can you feel how great it is to have such a wide online community of adventurers, entrepreneurs, and experienced travelers? Ladies and Gentlemen, I have never been as stoked as I am right now. With a laptop and a blog, you can connect with so many cool people around the world.
There's never been a better time to pack up and go. Do whatever you can to make travel happen now, not some time in the "distant future". Truth is, you never make it to the distant future. Your life is happening is now.