Here are some reasons I am going to Colombia…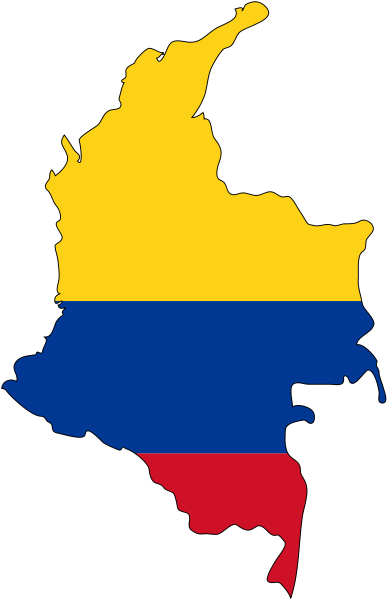 1. To become fluent in Spanish.
This narrows the field down to Spanish speaking countries. Also, English is not as widespread in Colombia as it is in other countries, so I theorize faster language acquisition will be required of me.
2. Colombia is not as far as Chile or Argentina.
This will be my first time spending a significant amount of time abroad. Granted, modern airplanes make geographic distances practically trivial, but it is significant to me that Florida and Colombia are in the same hemisphere. I don't feel like I'm falling off the side of the earth if I go there… And, if nothing else, the plane flights are shorter and cheaper.
3. Colombia, from what I hear, is not as "touristy" as some Central American countries.
I am interested in learning the culture and getting to know the people, not merely being a tourist. I also do not want to see a whole bunch of tourists doing the things I am doing, although I'm not sure how exactly I will be able to do this… Perhaps this is my vain attempt to be original.

4. At some point, one place just hooks your interest.
The aura of Colombia just says passion. The scenery looks amazing. The food (specifically produce) looks local, fresh, and delicious. The people seem very friendly. The women are beautiful. The culture is strongly oriented towards the traditional family. The differences between men and women are celebrated… What can I say? I am just attracted.
5. I had been looking into Colombia and then found some friends-of-friends already in Colombia.
Knowing people on the ground is important to me. I would much rather know trustworthy people I am going to be with, at least initially, rather than to travel as a lone wolf– especially my first extended time in another country. (On top of not being fluent in Spanish.)
Viva Colombia!
—
Update: This was written a few years ago. I loved Colombia so much I went back again. Then after a brief trip to Ecuador, I went back again to Medellin to live there. Have a look at my Colombia page for everything I've written about the country as well as future updates.